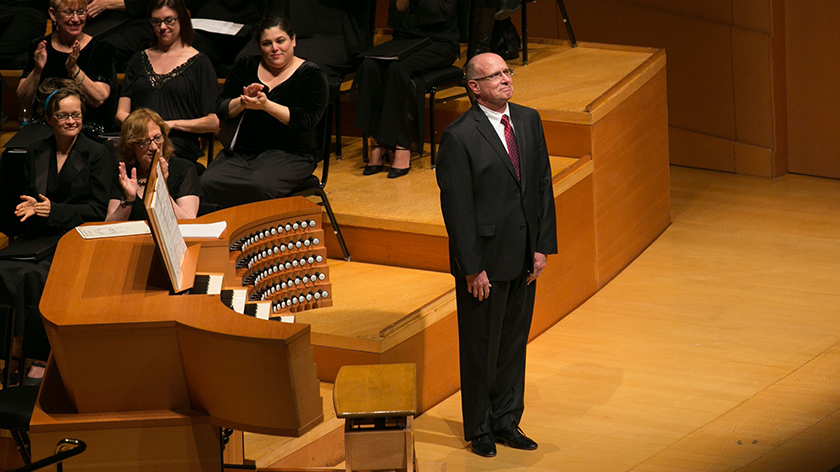 At the June 12 gala concert sponsored by the Episcopal Diocese of Los Angeles at Walt Disney Concert Hall, the six performing organist-​choirmasters were honored by Bishop Jon Bruno with the title Honorary Canon of the the Cathedral Center of St. Paul.
The morning after the concert, I opened my laptop to Dictionary.com and found this definition of honorary canon: "a priest attached to a cathedral but not entitled to receive a stipend or to vote in the chapter."
Well, that didn't sound like me. I'm not a priest. Upon further investigation I found a similar definition with the word "dignitary" instead of "priest."
Some colleagues helped me out! Naming someone an Honorary Canon of the Cathedral is generally an honor bestowed by the bishop as a way of acknowledging extraordinary service to the diocese.
Besides the lovely certificate, we each received an engraved cross, and we may wear a special purple canon's cassock (mine is on order).
Thank you, Bishop Bruno. I am honored.
Monday, June 15, 2015
Episcopal Diocese of Los Angeles photo by Danielle Klebanow