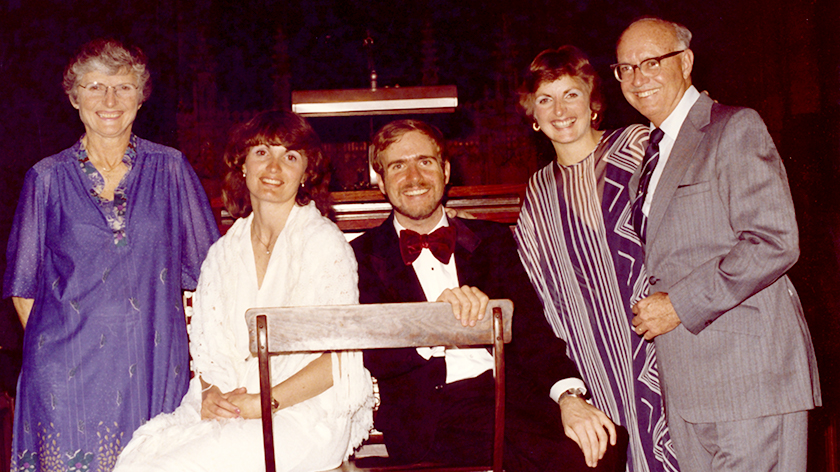 All Saints served as the USC teaching organ for the studio of Cherry Rhodes from 1976 until 1991. So, I came to ASC for my lessons with Professor Rhodes every week for four years (the first year as a private student and then three years in the master's program.
Almost all degree recitals given by Cherry's students were at All Saints. We got 20 hours of practice on the instrument in the two weeks prior to the recital.
I remember doing a run-through of this concert for our weekly organ class, the week of the recital. Ray Egan walked through the church just as I was about to play the second half of the program, Reubke's Sonata on the 94th Psalm. Cherry convinced Ray to stay, and he was effusive afterwards. That was how I met Ray. Less than a year later, I was on the All Saints staff.
Date & Time
Friday, March 26, 1982
at 8:15 PM
Organ
Schlicker Organ, 1962
Johann Sebastian Bach
Prelude and Fugue in E minor, BWV 548
Jean Guillou
Saga No. 1, Saga No. 4
&
Saga No. 6
Julius Reubke
The Ninety-​fourth Psalm, Sonata for Organ