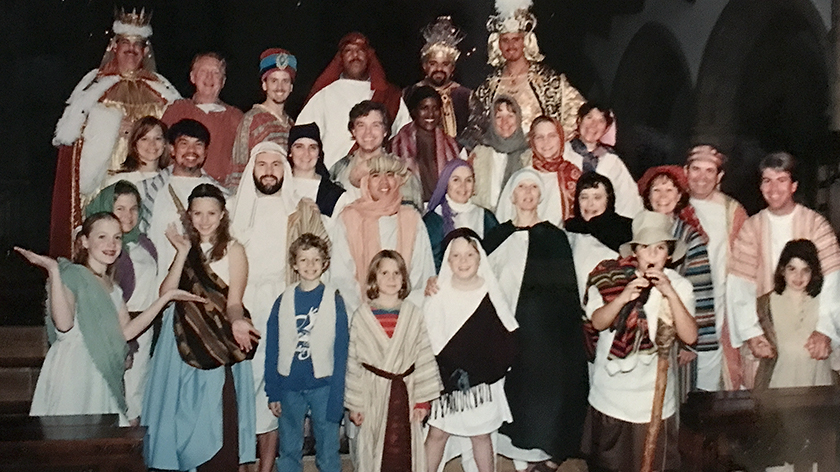 It was a wild idea and huge project to produce Amahl at All Saints. There was an amazing young boy soprano in the children's choir program at the time, Theo Lebow, and that fact rather became the clincher in the decision to move forward.
Of course, this was not the simple production of my youth, using piano accompaniment only, played by the director. We had an actual director, a choreographer, lavish set and costumes, an instrumental ensemble. And the place was packed to the rafters for both performances.
Theo now has an active opera career, and it is fun to remind him from whence he came.
And we did use most of the historic 1969 props, most notably the revered crutch. It was a fantastic project for Canterbury and a big hit.
Date & Time
Tuesday, January 06, 1998
at 7:30 PM
Organ
Schlicker Organ, 1962
Theo Lebow, Amahl

Elizabeth Tatum,

The Mother

Christopher Gambol, King Kaspar
Thomas Burns, King Melchior

Jim Campbell,

King Balthazar

Michael Taylor, The Page
Katie Anawalt, dancer
Marike Schultz-​Meyer, dancer
Chamber Orchestra
Russell Werkman, director
Jamie Nichols, choreographer
Gian-​Carlo Menotti

Amahl and the Night Visitors