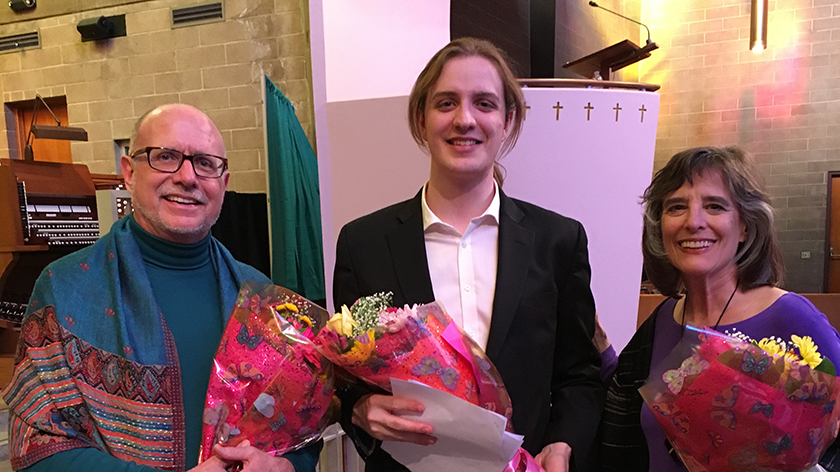 Date & Time
Saturday, April 01, 2017
at 12:30 PM
Chapter Level of the Regional Competition
Judges: Tom Mueller, Cherry Rhodes, James Walker
Five competitors: Sarah Yun, Jennifer Shin, Mitchell Won, Sam Buse, Melody Jan
Winner: Samuel Buse
2nd place: Mitchell Won
Held in odd-​numbered years, this competition is sponsored and administered by the seven regions of the American Guild of Organists. 29 chapters will host chapter competitions between February 15 and April 15, 2017. Competitors must be under 24 years of age as of August 1 of the year the competition is held.
The first-​prize winner of this round will compete in the next round at the regional level. The winner of the regional level competition will be featured as a Rising Star at the 2018 American Guild of Organists National Convention in Kansas City.
The AGO/​Quimby Regional Competitions for Young Organists are made possible by a generous grant from Michael Quimby, President, Quimby Pipe Organs, Inc.