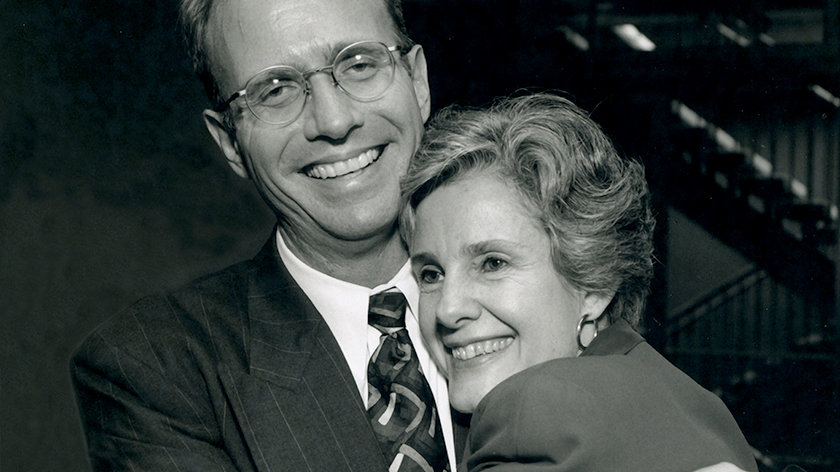 What a day that was! The culmination of a full program year of celebrations of the ministry of George Regas, and this final one packed with emotion in overdrive. I remember arriving that morning and the weather was drizzling. "Oh, great! This is just perfect!" I whined.
In the end, it was all a grand celebration, and I was excited that Canterbury and Coventry choir premiered my setting of the prayer that George used each week to open his sermon, "Help Us, O God."
Anne Peterson and I forged a special bond that year, not only because of the ending of George's tenure as rector, but also because both of us were going through divorces at the time. It was all a little (actually a lot) too much to handle. Anne and I had our picture taken together after the service, and though still smiling, we both look totally beat.
Transitions.
Date & Time
Sunday, April 30, 1995
at 10:00 AM
Organ
Schlicker Organ, 1962
Marissa Benedict, trumpet
Rob Roy McGregor, trumpet
David Searfoss, trumpet
Jon Titmus, horn
James Sawyer, trombone
Doug Tournquist, tuba
Timm Boatman, timpani
Donna Milton, percussion
Tim Emmons, bass
Dave Tull, drums