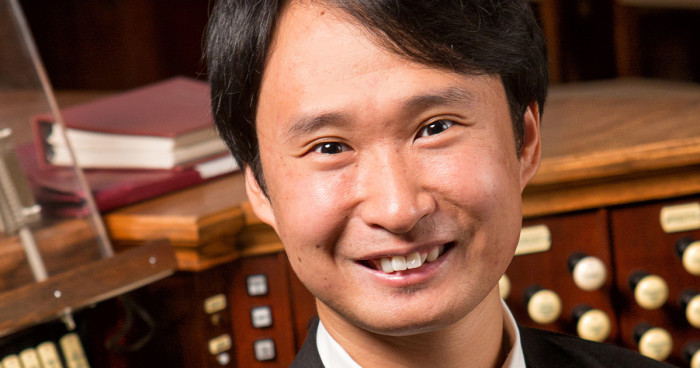 Born in Tianjin, China, Weicheng Zhao began his musical training at the age of five. In 2009, he moved to the United States to study pipe organ with Cherry Rhodes at the University of Southern California. Upon completing the Masters of Music degree in organ performance, Weicheng received the distinction as the Masters Level Outstanding Graduate for the entire School of Music. He is currently enrolled in the Doctor of Musical Arts degree at USC.
Currently
Associate Organist-​Choirmaster
All Saints Church, Pasadena, California, since September 2015
Previously
Organist, St. Bede's Catholic Church, La Cañada, 2012–2015
Faculty, Electone Organ, Tianjin Conservatory of Music, China
Awards
Audience Prize and 3rd place, American Guild of Organists 2016 National Organ Playing Competition
1st prize, 43rd Yamaha International Electronic Organ Competition
1st prize, 2012 Miami International Organ Competition
1st prize, Los Angeles International Liszt Competition
2nd prize and Audience Prize, Ruth and Clarence Mader National Organ-​Playing Competition, 2010, 2013
Studies
Masters of Music in organ performance, University of Southern California
Bachelor of Music in Electronic Organ Performance, Tianjin Conservatory of Music, China, 2008
Organ instructors: Jiyong Gao, Cherry Rhodes
Watch
Weicheng plays his transcription of Béla Bartók: Finale from Concerto for Orchestra.