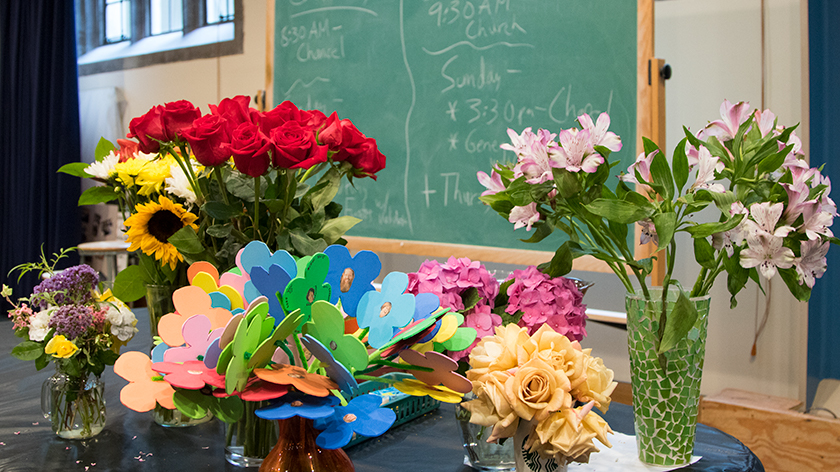 The celebrations continue as All Saints says farewell and James Walker returns to freelance work as an organist, pianist, conductor and consultant.
Have a favorite event from the last 34 years with James? Add your story to his All Saints Timeline. Learn more
From Spring Concert on June 4, 2017
Gloria Pitzer's Non Sequitur: a tribute for James Learn more
James' Final Sunday with Canterbury Choir
Sunday, June 18 at 9:00 & 11:15 AM
James' Final Sunday with Coventry Choir
Sunday, June 25 at 9:00 & 11:15 AM
James preaches at both services with Zelda Kennedy.
Farewell Gifts
Music at All Saints, 1991–2017
We've collected all 26 program years in one easy-​to-​search pdf, ready for downloading. Consider it your chance to relive every downbeat, every glorious Gloria, hailing Hallelujah and bumbling bumble bee. Learn more
And there's more to come.