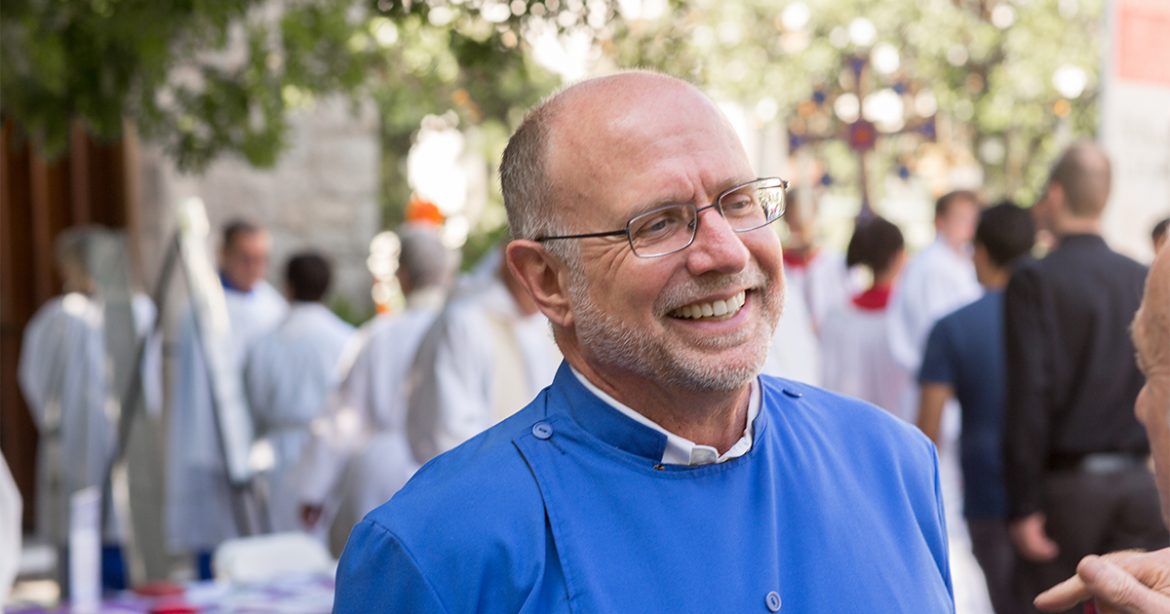 This June I will wrap-​up my final program year as Director of Music /​Organist-​Choirmaster at All Saints Church, Pasadena, California.
This decision comes after many years of discernment, led by my desire to return to freelance work as an organist, pianist, conductor and consultant. I have worked as a professional church musician since I was 14 years old, leading worship every week — for over 45 years — at two Presbyterian churches and then All Saints Church. For several years, through much thought and prayer, I have seen my next chapter on the horizon, and I know in my heart that this is the right time.
I began work at All Saints Church in 1983 as Associate Organist-​Choirmaster and was appointed Director of Music in 1991. I could not possibly have imagined the fulfillment, joy and challenge these 34 years have brought. My heart is full of gratitude.
I am deeply grateful to the All Saints congregation for their love and encouragement over these many years. Together we have joyfully worshiped God and have been faithful vessels of new life created through justice, inclusion, love and reconciliation — all with much laughter and many tears, in community.
I am deeply grateful to the choirs — children, youth and adults. Working every week with our two magnificent adult choirs has been my greatest joy. The dedication and talent of these wonderful saints has been a constant inspiration, as they have energetically led our worship with great variety, color and reverence. Indeed, Canterbury Choir didn't exist when I arrived at All Saints. The growth of both choirs over the years — in excellence, faith, mission and community — has been the source of the greatest inspiration and hope.
I am honored to have worked with three outstanding rectors and countless staff colleagues during my tenure, and I am deeply grateful for all that collegial talent, so freely shared, that made each day of work an experience of growth for me.
All Saints has been my home for most of my life, and while I will always hold this extraordinary church in my heart and in my prayers, I also know that it will be healthiest — for me, for my successor and for the institution — to root myself in a new worshiping community. And I want to do all in my power to make this coming transition as healthy and serene as possible.
As excited as I am about my own upcoming next chapter, I am already thrilled with the new chapter that All Saints Church has begun with Mike Kinman's inspiring leadership. I wish you all God's blessings and joy in the coming years.
Please plan to join celebrations of our music making together at one or more events this spring:
Add your appreciation for James' 34-​year tenure at All Saints. Learn More
Tuesday, February 14, 2017
©2014 Cam Sanders