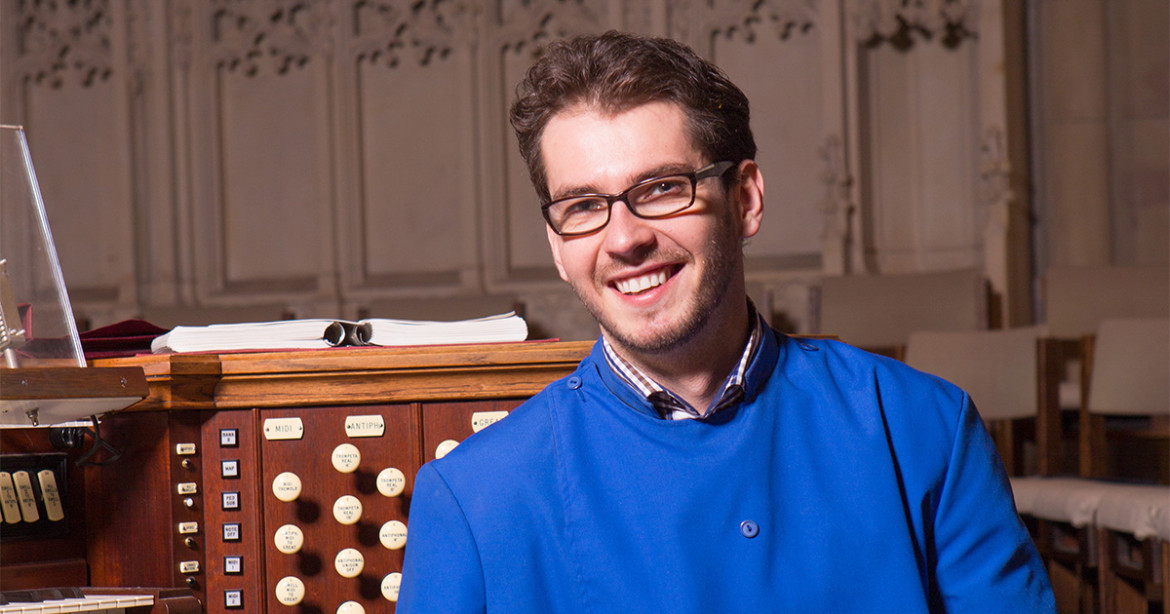 It is with great sadness that I share with you the news of Szymon Grab's resignation as Associate Organist-​Choirmaster at All Saints Church, Pasadena, effective April 30. He has been a fantastic colleague for the past three years, and we are going to miss his brilliant musicianship and gracious spirit.
In his letter Szymon writes, "I would like to thank you for having me as part of this wonderful place. Being part of All Saints Church was my greatest privilege and honor. I very much appreciate the time, patience and kindness you have shown in training me. The skills I have learned from you will stay with me for the rest of my life."
I deeply regret his leaving All Saints. It has been such a joy to work with Szymon as a team, to be inspired by his brilliance, and to witness his growth. And, in talking with him, it is clear that he is making the right decision for his future at this time.
A native of Legnica, Poland, Grab came to the United States in 2004 to study with Cherry Rhodes at the University of Southern California, earning a Doctor of Musical Arts degree in 2012. His final doctoral recital was performances of Maurice Duruflé Requiem on All Saints Sunday 2012. Southern California recitals included the Los Angeles Bach Festival 2014.
In the next two months, we will find ways to celebrate and thank him for all he has brought to us during his tenure.
Friday, March 6, 2015
©2014 Cam Sanders