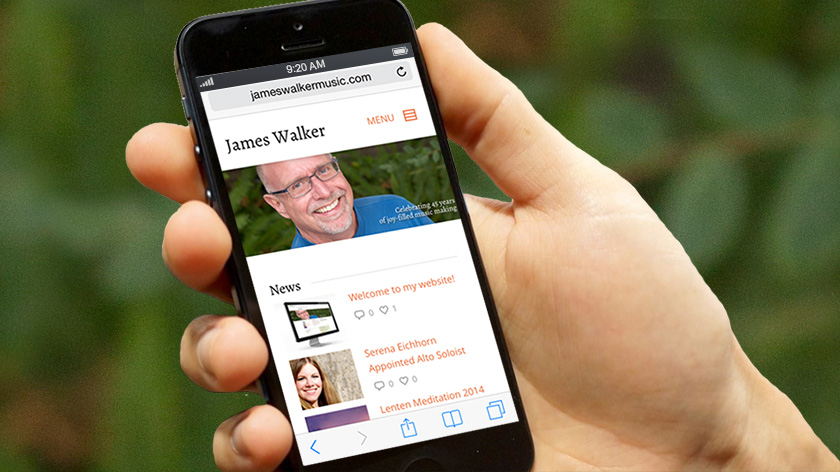 I find myself entering a new chapter in life, wanting to do more performing. As many of you know, I used to do a lot more, and I'd like to get back into that – not 30 concerts a year, but at least a few every season.
In recent years my performing opportunities have increased as local conductors invite me to perform with their choral groups — the organ part of the Duruflé Requiem, a tribute to Benjamin Britten, and LA Master Chorale's Disney Hall organ christening. I really didn't know how I'd feel doing that — just doing my part and not being at the helm.
I loved it, letting someone else be responsible for the "whole," while I was responsible only for my part.
Creating jameswalkermusic.com is one way to rewrite the James Walker story, especially in the Los Angeles area. Being Director of Music at All Saints Pasadena is a big job … and I can still add some performing to my life, which I love to do and which gives me energy.
An archive of 45 music-​filled years and growing
I knew there was a reason to keep all (well, almost all) of my concert programs through the years. On the web site are recitals, choral concerts and workshops beginning in 1969 with Amahl and the Night Visitors at First Presbyterian Church, Santa Monica. Plus the most recent years of concerts and special services at All Saints Church, Pasadena.
Recitals, Chamber Music
&

Choral Concerts
Workshops
&

Consulting Projects