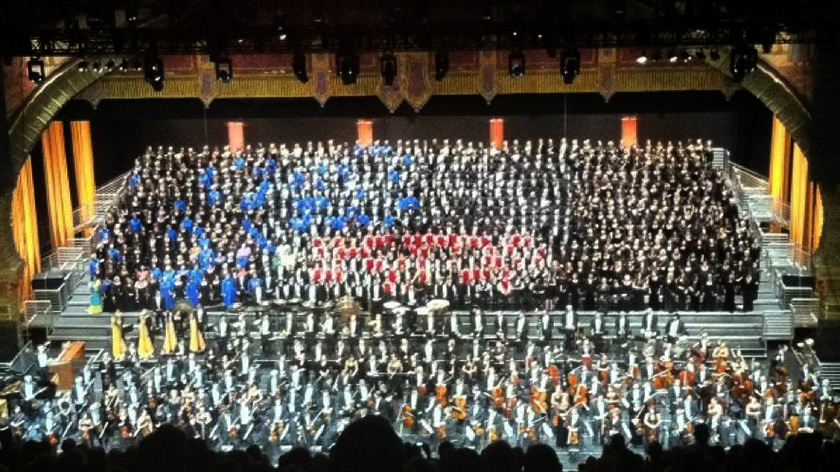 No exaggeration. This was truly a once-​in-​a-​lifetime experience.
The LA Philharmonic had scheduled all of the Mahler Symphonies to be performed during the 2011–2012 season. Symphony No. 8 requires a chorus of 800 and an orchestra of 200. It was the job of LA Master Chorale Director Grant Gershon to assemble and prepare those 800 singers.
All Saints Church was asked to provide 60 of those singers, the only-​church based choir invited to participate. It is a huge understatement for me to say that this makes me very proud.
It was a ton of work, beginning in the fall of 2011, as we chipped away at this mammoth work every Wednesday and Thursday evening. Those Canterbury and Coventry members who were not participating went home early, as the rest of us knocked it out, page by page. Yikes!
In January 2012 there was a rigorous rehearsal schedule at the Music Center — rehearsals with Gershon and then Dudamel at the Dorothy Chandler Pavilion and Disney Hall. Then, we all converged at the Shrine Auditorium for several rehearsals with 1000 on the stage. It was a sonic thrill and a wonderful musical stretch. I couldn't have beamed any brighter as the 15 conductors of the participating choruses were called up to the stage at the end of the performance.
Saturday, February 4, 2012