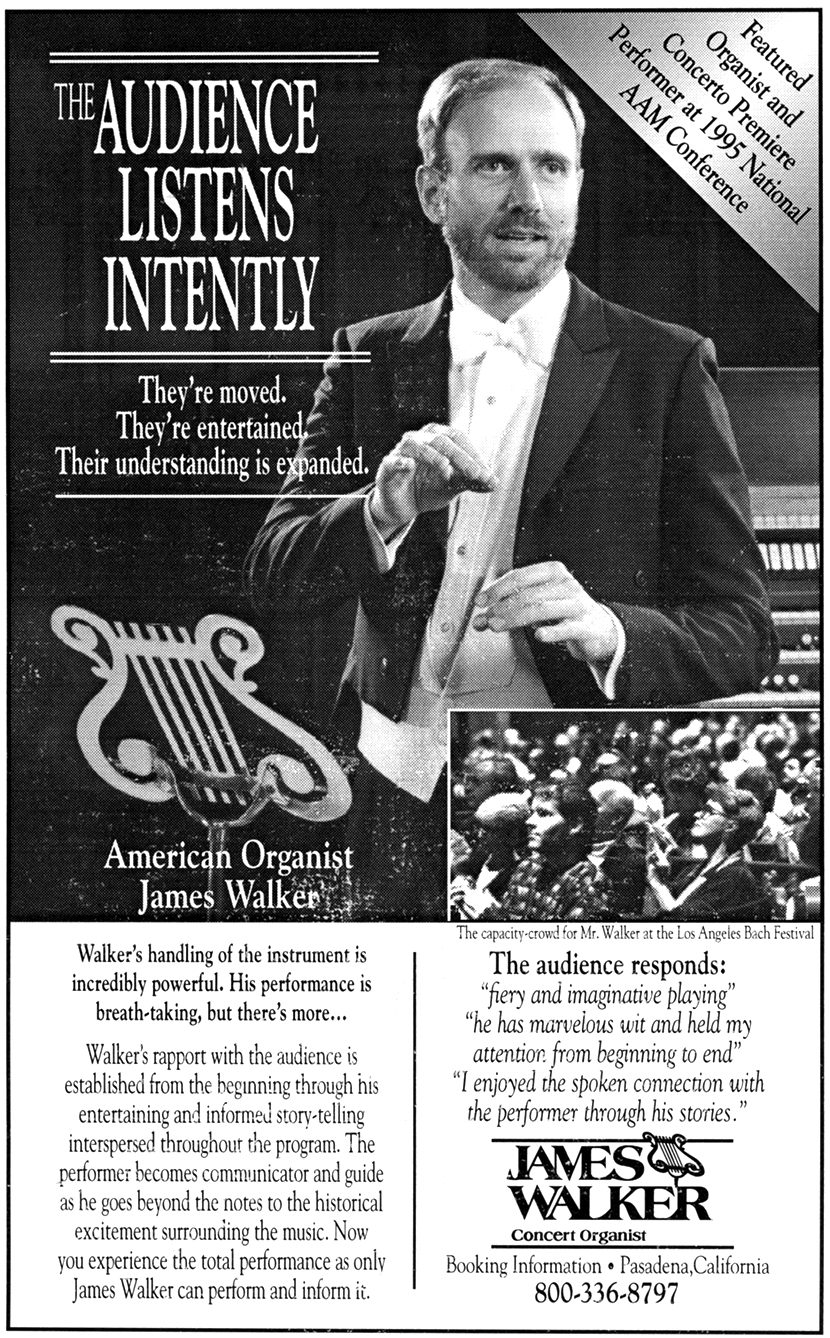 They're moved. They're entertained. Their understanding is expanded.
James Walker's handling of the instrument is incredibly powerful. His performance is breath-​taking, but there's more…
Walker's rapport with the audience is established from the beginning through his entertaining and informal story-​telling interspersed throughout the program. The performer becomes communicator and guide as he goes beyond the notes to the historical excitement surrounding the music. Now you experience the total performance as only James Walker can perform and inform it.
The audience responds:
"fiery and imaginative playing"
"he has marvelous wit and held my attention from beginning to end"
"I enjoyed the spoken connection with the performer through his stories."
Saturday, September 3, 1994