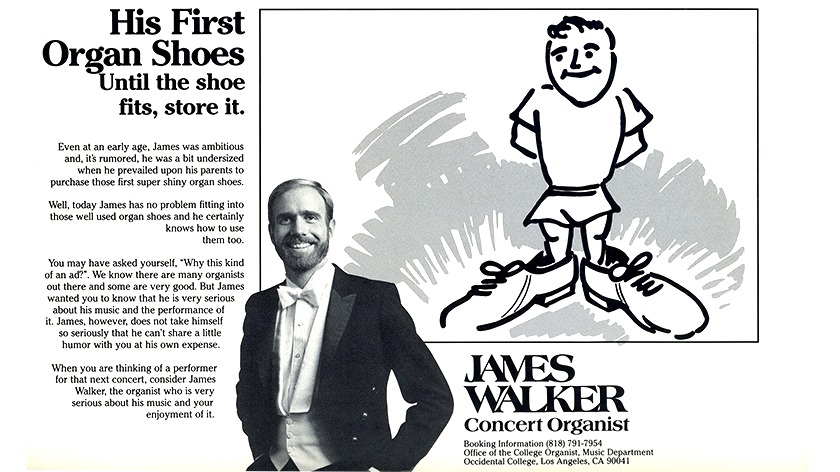 Even at an early age, James was ambitious and, it's rumored, he was a bit undersized when he prevailed upon his parents to purchase those first super shiny organ shoes.
Well, today James has no problem fitting into those well-​used organ shoes and he certainly knows how to use them too.
You may have asked yourself, "Why this kind of an ad?"
We know there are many organists out there and some are very good. But James wanted you to know that he is very serious about his music and the performance of it. James, however, does not take himself so seriously that he can't share a little humor with you at this own expense.
When you are thinking of a performer for that next concert, consider James Walker, the organist who is very serious about his music and your enjoyment of it.