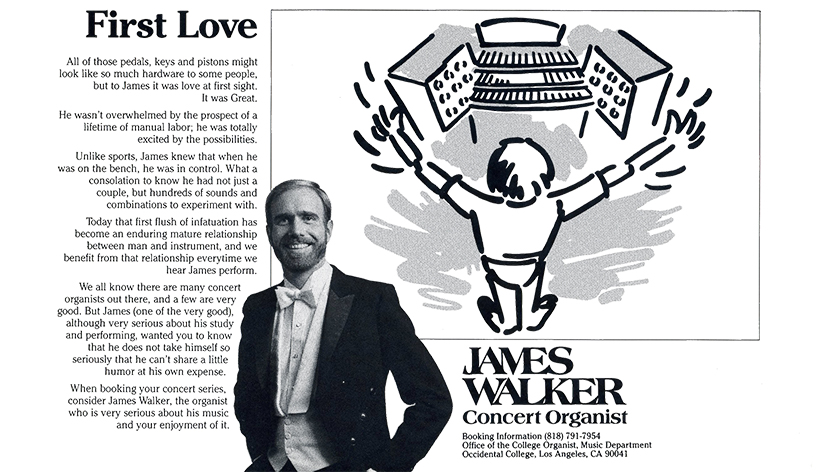 All of those pedals, keys and pistons might look like so much hardware to some people, but to James it was love at first sight. It was Great.
He wasn't overwhelmed by the prospect of a lifetime of manual labor; he was totally excited by the possibilities.
Unlike sports, James knew that when he was on the bench, he was in control. What a consolation to know he had not just a couple, but hundreds of sounds and combinations to experiment with.
Today that first flush of infatuation has become an enduring mature relationship between man and instrument, and we benefit from that relationship everytime we hear James perform.
We all know there are many concert organists out there, and a few are very good. But James (one of the very good), although very serious about his study and performing, wanted you to know that he does not take himself so seriously that he can't share a little humor at his own expense.
When booking your concert series, consider James Walker, the organist who is very serious about his music and your enjoyment of it.
Saturday, January 2, 1988